Our Model Lineup at Foster Kia in Scarborough, ON
Whether you're an urban commuter who's living life in the city or exploring the open country roads, there's a Kia vehicle to fit your needs and lifestyle. At Foster Kia, our team is equipped with the knowledge and expertise to help you find the right Kia model and trim, to fit both your needs and budget. With our comprehensive model research page, you'll find out every detail you'll want and need to know about our incredibly versatile Kia lineup available at our Scarborough, Ontario dealership. Give us a call, and book your appointment to visit us today!
Soul
The most unique looking SUV on the road, the Soul takes its game–and your style–to the next level. Check out this versatile compact SUV here.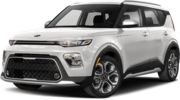 Seltos
This sub-compact SUV is designed for the real you, to make lifetime connections and experiences. Click to learn more and view our inventory below.
Sportage
With a bold design and advanced safety technology, the Sportage delivers adventure and experiences like no other.
Sorento
The Sorento is a combination of Advanced technology with a statement design. Experience adventure like no other SUV that's come before.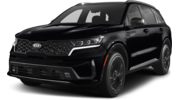 Sedona
Loaded with safety features and the latest technology, the Sedona is the ultimate family SUV. Make the most of family time and adventures with this capable van.
Soul EV
Designed to both turn heads and change minds. The uniquely thrilling design of the Soul is now offered with an all-electric drivetrain, ready for your next adventure.
Niro
A roomy, versatile, and fuel-efficient crossover-hybrid. The Niro offers drivers exceptional space and performance for urban drivers.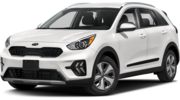 Niro PHEV
The Niro PHEV offers drivers the ultimate hybrid electric vehicle experience. With convenient plug-in charging capabilities, the PHEV will always have the power you need.
Niro EV
The Niro EV is the only vehicle you'll ever need, with the versatility of a crossover and an exceptional all-electric range.
Rio
The Rio boasts a remarkable design and loaded with futuristic features from bumper-to-bumper, giving drivers a remarkable experience every time.
Rio 5-Door
The hatchback designed to achieve big things, the Rio 5 sets a new standard of what it means to be a hatchback with the latest technology, safety, and innovation.
Forte
A compact, but not a compromise. The Forte offers the room & convenience to keep you comfortable, and the intelligence & technology to keep you safe.
Forte5
The Forte5 offers the best of Forte in a hatchback body, providing you improved space and capacity, without sacrificing safety or performance.
K5
Go all-in with the K5, an exceptional performance sedan meticulously designed to deliver the most exhilarating driving experience.
Stinger
Built for the daring, and those who like to stand out. The Stinger is the ultimate combination of high-level performance and luxurious comfort.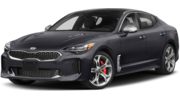 No matter your lifestyle or specific needs and desires, the Kia model lineup has a vehicle for you! Whether it's a spacious and capable SUV/crossover, or a fast-pace urban exploring sedan/compact, you'll find what you're looking for here at Foster Kia, Scarborough Ontario's premier location for all things Kia. Give our dealership a call today to book your viewing appointment with us, or visit our New or Pre-Owned inventory pages and browse from the comfort of your own home!
Disclaimer
By submitting your email address or phone number, you allow us, Foster Kia, to include you on our contact lists to send you information about our products, services and promotions. You may revoke consent at any time by clicking on the "Unsubscribe" link in your email.